Gunshots or Fireworks?
Learn to tell the difference:
Are you using the #9PMRoutine?
Let us know if we're being effective in our crime prevention programming – say you're using the #9PMRoutine when you fill out our evaluation form!
Police
Did you know that the crime statistics for our neighborhood depend on activities actually being reported? Make sure the City's law enforcement professionals are able to track real trends by contacting the right line at GRPD:
911 – Emergency for a crime in progress, medical emergency, fire, something dangerous about to happen, or someone fleeing from a crime.
616.456.3400 – Non-emergency for a crime that has taken place with no immediate threat, suspicious situation, person, or vehicle, and other non-emergency criminal activity, disturbances, and on-street drug sales where an officer response is needed.
616.456.4800 –  Use this number to leave detailed information about drug house activities. Be specific as possible with who, when, where, etc.
616.456.3403 or http://grcrimereporting.grcity.us to provide further information, or to report an incident you do not expect an officer response for, but must be made for insurance purposes and to help GRPD track crime patterns in our neighborhood.
If you are not comfortable contacting the police directly, especially regarding an already reported crime for which more information is needed, you can get in touch anonymously with Silent Observer online or at 616.774.2345 OR TOLL FREE 1.866.774.2345.
Not sure whether you should call the police? Here is a helpful flowchart from Together We Are Safe.
Fire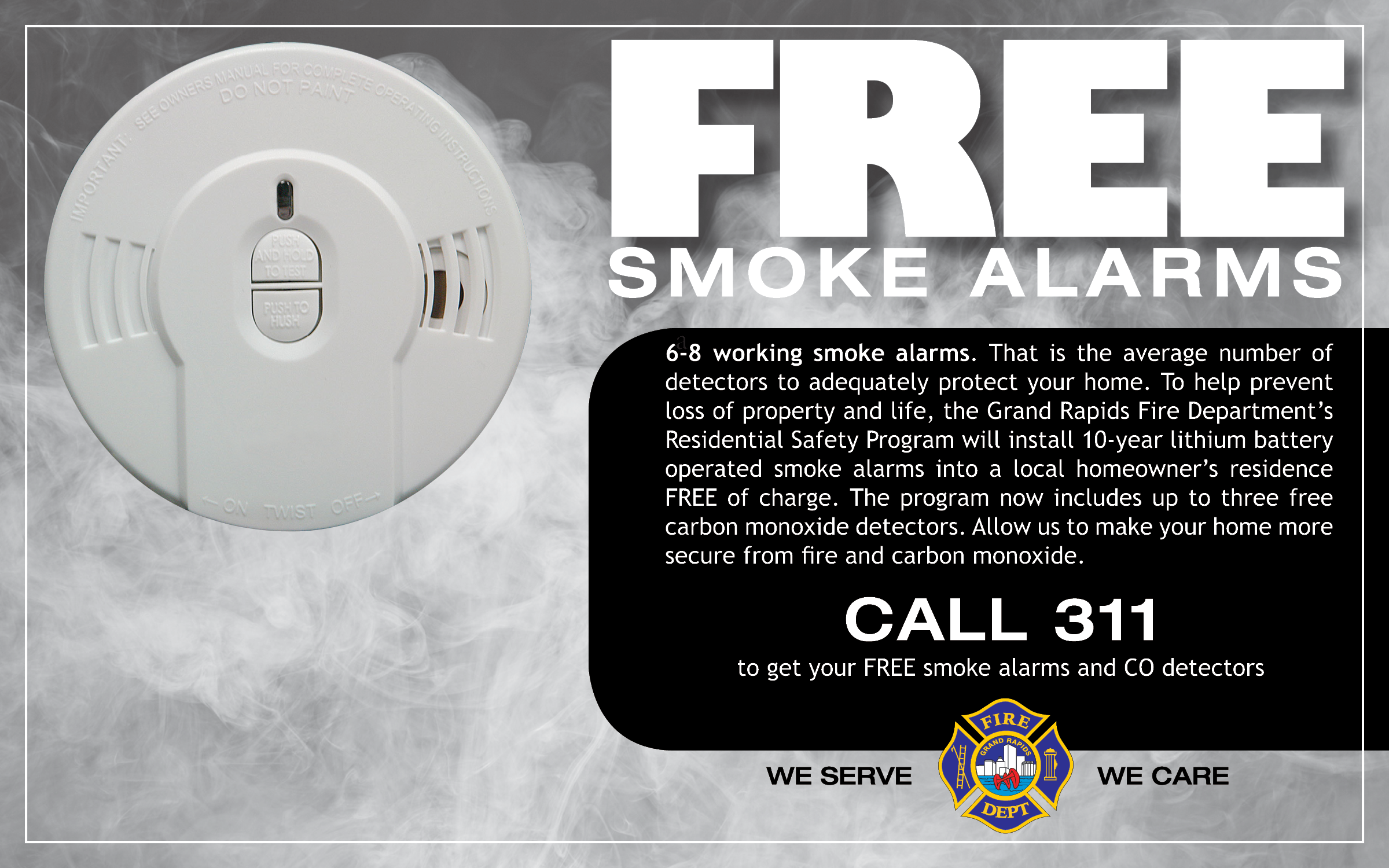 How we can help
Home security surveys – Let us know if you would like us to set up a home security survey with our GRPD Community Officer. You're also welcome to read up on the basics here.
Bike licenses – We can apply a uniquely numbered sticker to your bicycle and place a record on file with the GRPD to assist with recovery should it be stolen.
National Night Out – We also host an annual family-friendly gathering where you can get to know your public safety officers. It's always a lot of fun, and a great way for people who like planning parties to get involved.
Other information – Looking for tips on safety at home or in the community? We can help you find what you are looking for and arrange presentations by other entities working on specific issues or with specific populations. We'd also love to hear if you install any safety improvements like smoke/carbon monoxide detectors and motion-activated exterior lights. Use the contact page to get in touch!
NOBL's public safety activities are a City of Grand Rapids Community Development-funded Program.
 Have You Heard of Cure Violence?
Cure Violence is a public health approach for ending violence that's being used in major metropolitan areas throughout the US and across the globe. We're excited that the City of Grand Rapids has begun to explore the possibility of using the Cure Violence model through a spring 2019 assessment process.
What is Cure Violence? Cure Violence is a non-governmental organization that focuses on reducing violence by treating it as a health issue that transmits and spreads like a contagion. Their mission is to reduce violence globally using disease control and behavior change methods.
What is funding Cure Violence? Cure violence is funded through donations and sponsorships as it is a 501(c)3 non-profit organization. Implementing the program in Grand Rapids would require a substantial budget allocation by the City Commission.
Has Cure Violence been successful elsewhere? Yes! Cure Violence has been shown to be effective globally across multiple cities. Closer to home, some examples of success include a 63% decrease in shootings in New York City, a 48% decrease in shootings in Chicago within the first week of the program, and in the United States overall for partners using Cure Violence there has been up to a 73% decrease in shootings and killings.
Why should I support Cure Violence? In Grand Rapids, there has been an uptick in violence in summer 2019. The Cure Violence approach has been research proven to be effective in reducing crime and violence.
How would Cure Violence work in Grand Rapids? The Cure Violence assessment team has identified hot-spot areas to target program implementation within Grand Rapids.  A news article on Cure Violence's proposal for launching its work Grand Rapids can be found here. Their written presentation to the city commission can be found here on pages 278-307 while a video of the presentation can be found here. 
How can I support having Cure Violence in Grand Rapids? Voice your support and opinions to your elected officials, and the city manager. Potential adoption has been moving slowly, so having lots of neighbors let the city know that they are on board should help speed up the process and make Grand Rapids more likely to budget funds for the project.
Other
Prepare for emergencies by following steps like those compiled by Healthline (general), SingleCare (medicine/first aid) and Porch.com (fire). Similarly, Reviews.com has compiled answers to questions like Will a home security system detect fire? Can a wireless system be hacked? and How can I find the best home security service? at https://www.reviews.com/home-security-systems/, and UpHomes recommends practices to prevent crime.
Bankrate and Consumer Affairs both list improvements you can make for better security (most of the physical improvements are the same as we would recommend in a home security survey) and Safety.com has a guide to security systems.
Need to learn basic online safety tips? Check out this video from the City of Grand Rapids on secure passwords and phishing. Did the warning come too late? Heart of West Michigan United Way now offers assistance with recovering from cybercrime in partnership with the National Cybercrime Victim Resource Database, including identity theft, hacked account/devices, financial/purchase scams, imposter scams and cyberbullying/harassment/stalking. To get started, call 2-1-1 to be connected to a specialist, text your zip code to 898211, or chat at www.hwmuw.org/211.
EPIK, a collaboration of the Kent County Health Department, Sheriff's Office and the American Red Cross, among other partners, provided the following monthly emergency preparedness handouts themed by month: January, February, March, April, May, June, July, August, September, October, November, December.
NOBL's public safety and neighborhood leadership development activities are a City of Grand Rapids Community Development-funded Program. Return to our programs page to evaluate our content for grant reporting.